New to Legrand's range of plugs and sockets is the versatile P17 Tempra Pro range, which has been developed for safe installation in indoor and outdoor environments.
Legrand's P17 Tempra Pro plugs and sockets, with capacities from 16 A to 125 A, conforms to stringent quality, safety and environmental specifications. These components meet requirements for water tightness, corrosion and impact resistance and temperature endurance, between 25°C and + 40°C. Added to this, P17 Tempra Pro complies with stringent fire standards relating to self-extinguishing products and complies with IEC 60309 fire reaction specifications. 
Legrand has made a substantial investment in research and development to ensure these durable products meet exacting demanding of professional users. Important features include a good gripping product for easy handling, with compact dimensions for easy use in restricted spaces. 
P17 Tempra Pro mobile and panel mounting sockets for interior and exterior use have an IP44 Index Protection rating to guard against projections of water from all directions. Straight plugs, with a screw connection, are available from 16 A to 32 A, from 100 to 500 V~ at 50/60 Hz.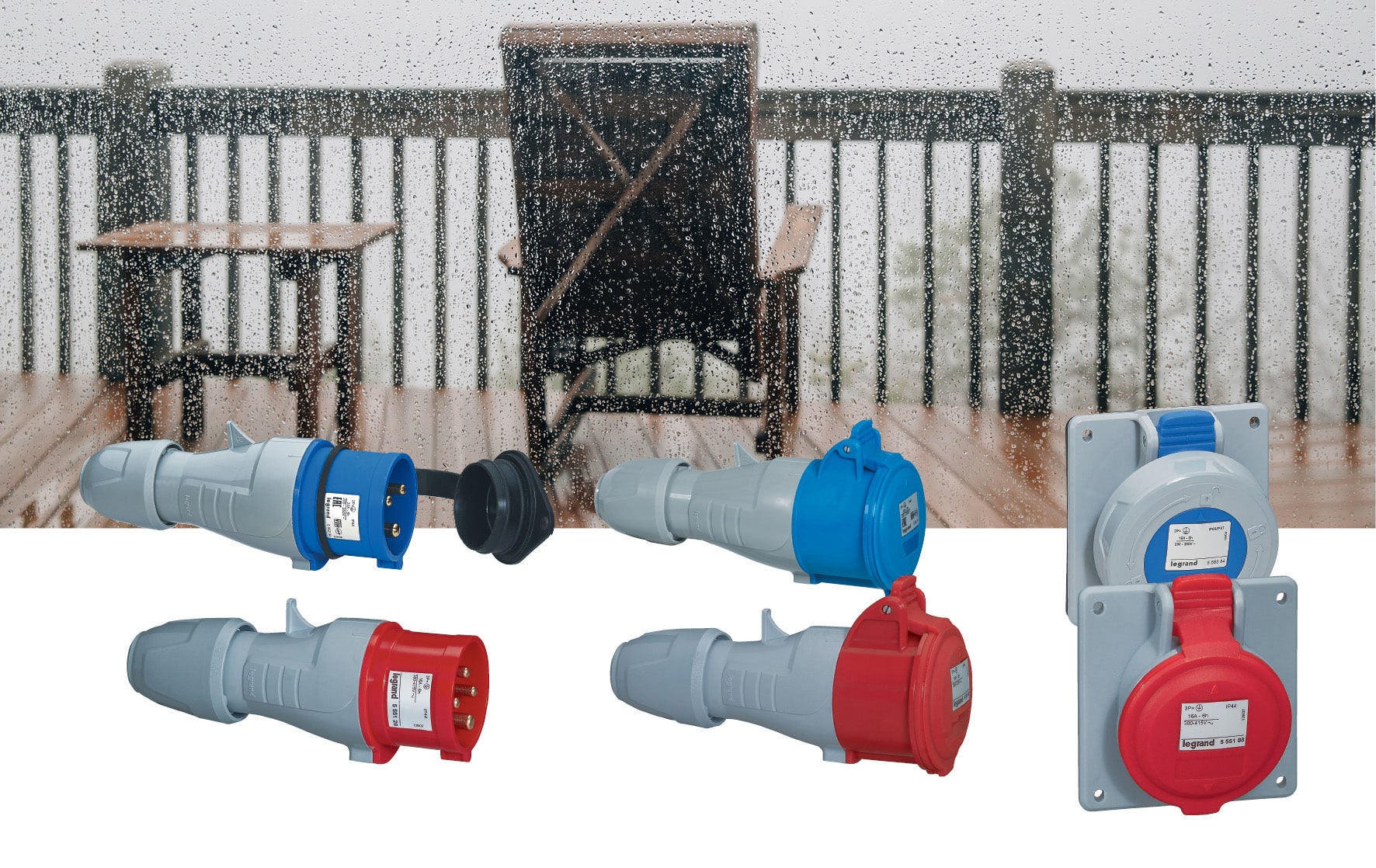 The range also comprises IP 66/67/69 weatherproof mobile, panel mounting and surface mounting sockets that can withstand temporary immersion in water, for example during rain or floods. Straight plugs have a screw connection and are available from 16 A to 125 A, from 100 to 500 V~ at 50/60 Hz.
The P17 Tempra Pro range has been designed for installation in tight spaces and to save time during mounting, cable connection and maintenance procedures, under all conditions.
For user convenience, mobile products are supplied assembled and unlocked. Notable features include a quick opening and closing system, a removable terminal cover at the back of the panel mounting sockets for enhanced protection and clear marking for easy cable stripping. The option of using cables with ferrules is also available. For simple installation there is just one screw per terminal and an optimum wiring area allows easy connections. 
This range - which is manufactured from polyamide 6, with anti-corrosion treated screws and stainless steel springs for the sprocket covers - has high resistance to chemical products and can withstand the harsh effects of the most arduous conditions. As part of Legrand's commitment to environmental care, halogen-free recyclable materials, such as silicone and PVC, are used for IP44 products.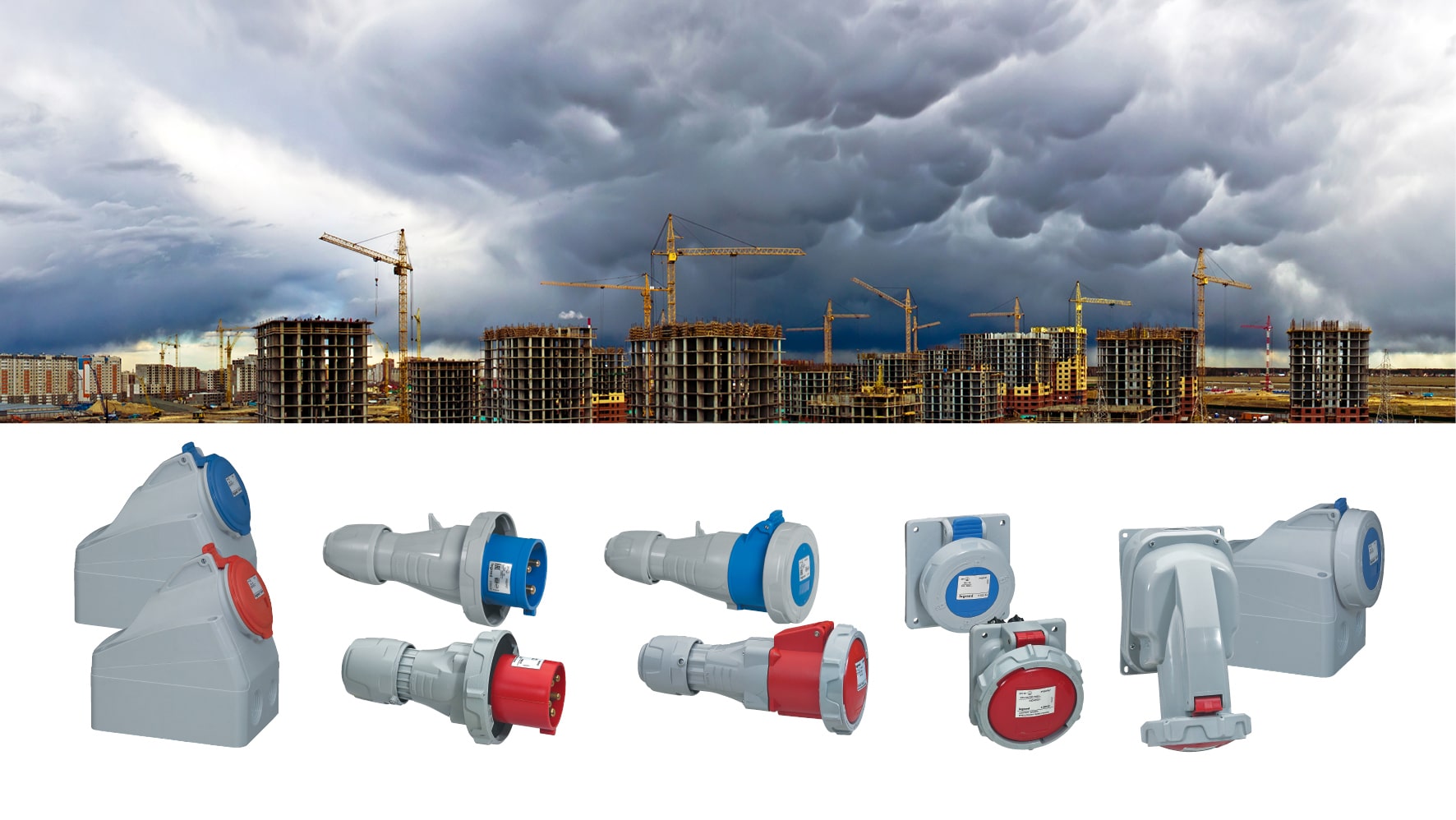 Typical applications include general industry, manufacturing and transport facilities, food processing plants, as well as commercial and domestic environments. 
The P17 Tempra Pro range is fully compatible with Legrand's industrial socket range and meets all site configurations. Customised configurations are also available for specific requirements.
Legrand's Tempra range consists of surface and panel mounting sockets and plugs and mobile sockets with cable glands. Adaptors, appliance inlets and blanking caps enhance this range, which is available nationally from Legrand and its distributor network.